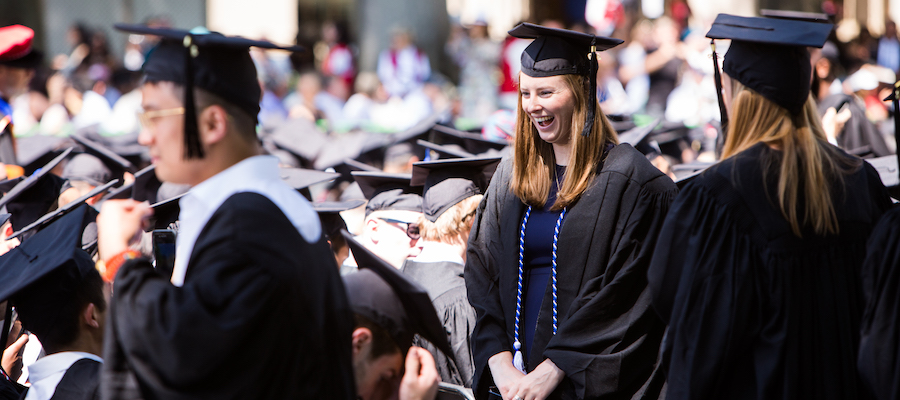 GradImages will photograph graduates twice: once as they cross the stage/are presented with a diploma case and again as they return to their seats. PhDs will also be photographed receiving the doctoral hood, in addition to the other two images. Visit the GradImages website to view and purchase custom photo products like prints, plaques, specialty gifts, and more.
Pre-order your graduation photos (until 11:59 p.m. the night before your ceremony) to save 20% on orders of $50 or more.
If have any questions or concerns regarding your photos, please contact GradImages Customer Service Department at (800) 261-2576, on their website, or email ecc.giservice@gradimages.net.
*MIT Sloan advanced degree candidates: please consult your program managers for details on ordering photos from your ceremonies.