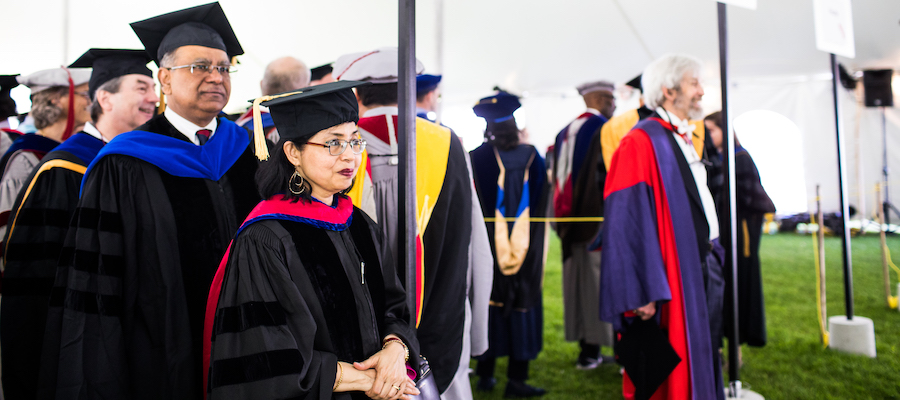 Welcome, MIT faculty and lecturers!
MIT's 2023 Commencement celebrations will span three days, May 31–June 2, to reduce conflicts for graduating students and faculty who wish to participate in more than one ceremony.
The OneMIT Ceremony in Killian Court for all graduates will take place on Thursday, June 1 from 3 to 4:30 p.m. and will include the Academic Procession, speeches, and turning of the Brass Rat.
The Undergraduate Ceremony, with diploma presentation, will take place in Killian Court on Friday, June 2 from 10 a.m. to noon.
Programs, Schools, and the College will hold Advanced Degree Ceremonies beginning on the afternoon of May 31 and concluding on June 2.  
See the schedule page for the full Commencement schedule.
Your participation in the graduation festivities means a lot to our students, who really appreciate your being there to congratulate them. Many new alumni remark on how special it was to them to see a favorite faculty member there as they received a diploma.
Faculty participating in the OneMIT and Undergraduate Degree ceremonies will receive instructions and details from Professor Leslie Kolodziejski, Faculty Marshal, the week of May 22.
Thank you! We look forward to celebrating the achievements of our students with you at the end of May.
For more information on how to register your participation, see the Regalia and Tickets page.