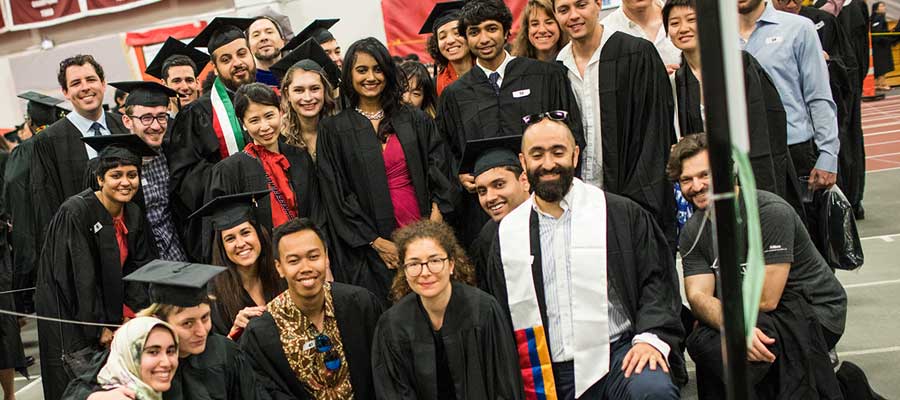 Commencement Day Schedule
Friday, June 4, 2021 
12 noon–1 pm EDT | Pre-program festivities 
1–2 pm EDT | Online Commencement Celebration Program and Degree Conferral 
2–3 pm EDT | Graduate Recognition 
To watch the program, find your time zone, then tune in at commencement.mit.edu/webcast. Share and tag your moments on social media with #MIT2021. 
Commencement events organized by Schools, departments, labs, centers, groups, and programs
This list will populate as information becomes available. If you know there is something happening and do not see what you are looking for, please check with the organizers directly.
---
School of Architecture and Planning
 
Architecture
Thursday, June 3 | 12 – 1:15 pm
Request a Zoom invitation
 
♦
 
School of Engineering
 
The Harvard-MIT Program in Health Sciences and Technology
Wednesday, May 26 | 5 – 7 pm
Request an invitation
 
Supply Chain Management Program
Saturday, May 22 | 11:30 am – 12:30 pm
Friday, June 4 | 3:30 pm – 5 pm
Request an invitation
 
♦
 
Sloan School of Management
 
MBA Program
Friday, May 28
Celebration information
 
♦
 
School of Science
 
Earth, Atmospheric and Planetary Sciences
Thursday, June 3 | 4:30 pm
More information
 
MIT—WHOI Joint Program
Wednesday, June 2 | 3:30 – 4:30 pm
Zoom registration details to follow