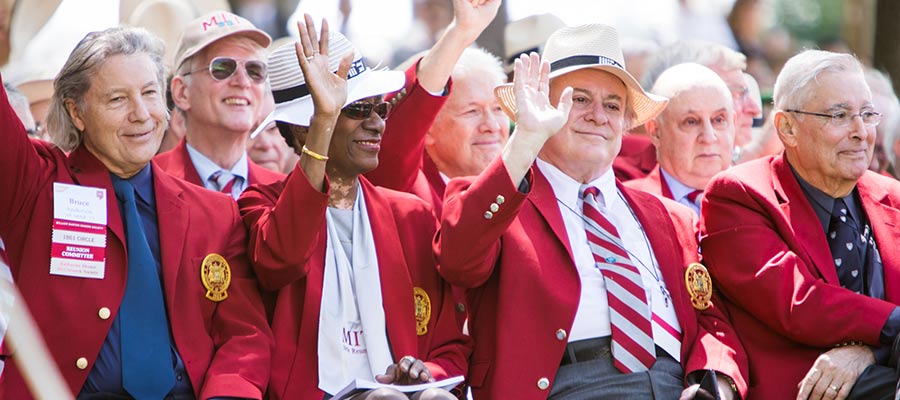 Welcome home!
We look forward to virtually welcoming you back to campus for Tech Reunions. For complete information about the festivities that weekend, please visit the MIT Alumni Association pages.
President Reif announced on December 22, 2021 that MIT will welcome the Classes of 2021 and 2020 to campus for a special celebration on Saturday, May 28, 2022. More information
Contact the Reunions staff
Have questions that you'd like answered by a real live person? Please contact a member of the reunions and class programs staff.