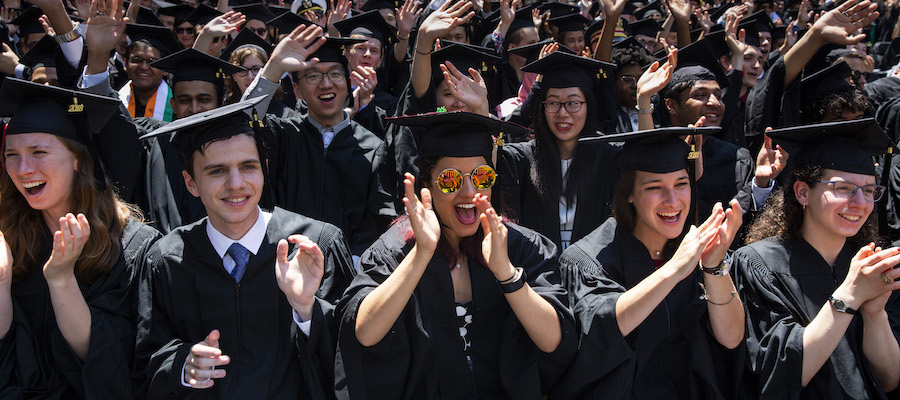 Congratulations, graduates!
Commencement 2022 celebrations took place during the week of May 23, 2022, with the majority of the Advanced Degree Ceremonies taking place on Thursday, May 26, followed by the OneMIT Ceremony and the Undergraduate Ceremony, which took place on Friday, May 27.
Commencement 2023 is scheduled for June 1 and June 2 of next year. More information will be provided later in the year. 
Please visit the Schedule page for an overview of the Commencement 2022 festivities. Please remain alert to email notifications from the Registrar's Office, your departments, and MIT Commencement. Important information regarding reporting times, assembly, security, tickets, and other arrangements were released electronically at the end of May.
Name book
View and download a PDF book of the 2022 degree recipients.
---
MIT will welcome the Classes of 2020 and 2021 to campus for a special celebration on Saturday, May 28, 2022! More information