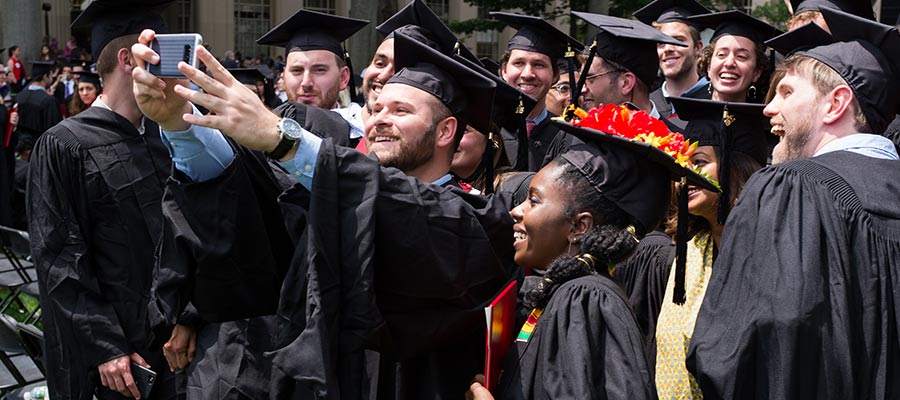 Commencement took place on June 4, 2021: view the webcast. Further details available at the pages for our special classes of 2021  and 2020.
---
Because the June 4 Commencement celebration program takes place online, there is no regalia requirement this year.
However, if you wish to have a cap and gown for photos and to keep as a souvenir, you may purchase from the Coop in Kendall Square or order keepsake regalia through Oak Hall, MIT's provider. Purchases will be shipped directly to you. For keepsake orders, please allow two weeks for processing, plus shipping time. 
A note for PhD/ScD candidates: your Doctoral hood will be provided to you by MIT...you do not need to order it. Diplomas and hoods will be shipped by the Registrar's Office over the summer.
---
Class of 2020 and 2021 members: Please keep your contact information current with the Institute! This is critical to MIT being able to reach you. If you no longer have access to WebSIS, send a note directly to the Registrar's Office to provide your updated info.