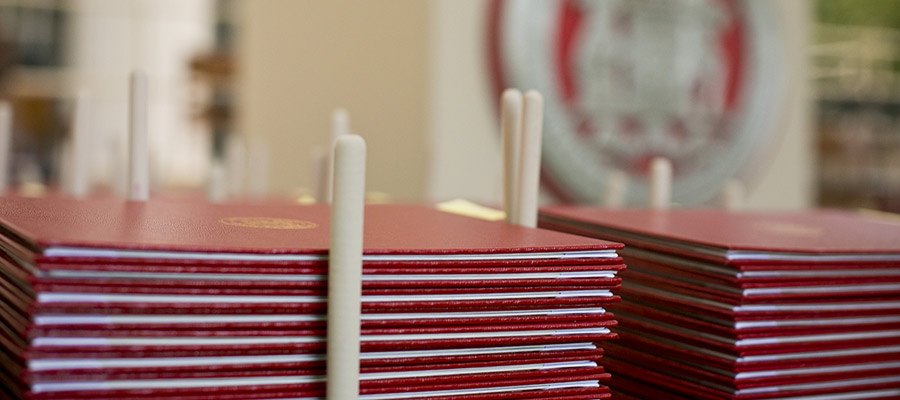 Each graduate to be awarded a degree is permitted up to four (4) guest tickets, which will be barcoded and assigned to the candidate. Due to the number of graduates and the space constraints on Killian Court, additional tickets are not available. An admission ticket is required for each guest in the seating area, including children three (3) years of age or older. Tickets are allotted only to degree candidates who are participating in the Commencement Exercises; degree candidates must indicate their regalia plans in order to obtain tickets. A link to a web form will be provided on these pages—and emailed directly to candidates—in early March.
If someone in your family needs to sit in the designated seating section for guests with disabilities, please complete the request form. Seating in this section will be by reservation only and special tickets (for up to four guests) will be issued instead of the standard tickets.
IMPORTANT: While the Institute encourages students to share unneeded tickets, graduates and guests are advised that no tickets to Commencement at MIT may be bought or sold under any circumstances.
Ticket distribution
Information will be available on these pages ~April 15, 2020.
Indoor viewing locations
If you have more guests than tickets, indoor viewing centers around campus will show a live video feed, with captions, of the Commencement Exercises. The viewing centers are open to all and tickets are NOT required. Indoor viewing is also an excellent choice for those who may find it difficult to be seated outside for the duration of the ceremony.  A list of viewing center locations will be available on these pages in May.