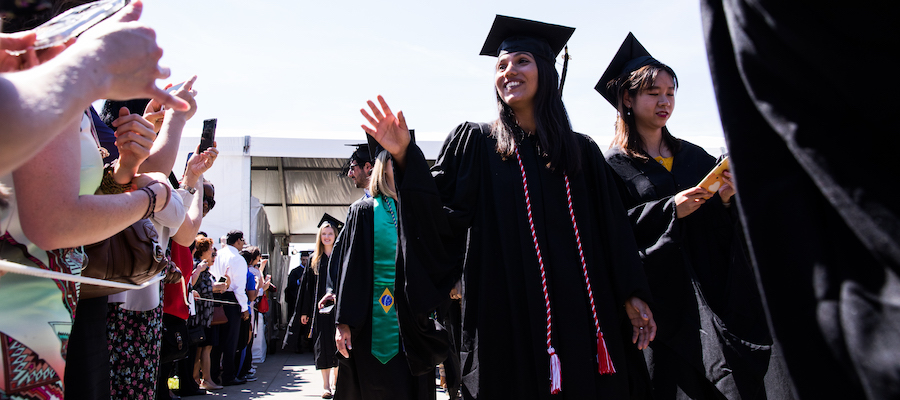 Welcome, families and friends!
Commencement 2022 celebrations took place during the week of May 23, 2022, with the majority of the Advanced Degree Ceremonies taking place on Thursday, May 26, followed by the OneMIT Ceremony and the Undergraduate Ceremony, which took place on Friday, May 27.
Commencement 2023 is scheduled for June 1 and June 2 of next year. More information will be provided later this year. 
Please visit the Schedule page for an overview of the Commencement 2022 festivities. There will be much more detail to come—please visit these pages again and stay in touch with your graduating student(s), as they will receive direct mailings in the coming weeks.
MIT has resumed most regular operations as of March 2022 and we anticipate that Commencement will proceed in person, as planned. However, we do recommend that graduates remain alert to email notifications and to MIT Now for the most current Covid-19-related policy. Should there be any updates to the Commencement or Tech Reunions plans, the information would be posted in this site. We look forward to welcoming you to campus!
---
MIT will welcome the Classes of 2020 and 2021 to campus for a special celebration on Saturday, May 28, 2022! More information