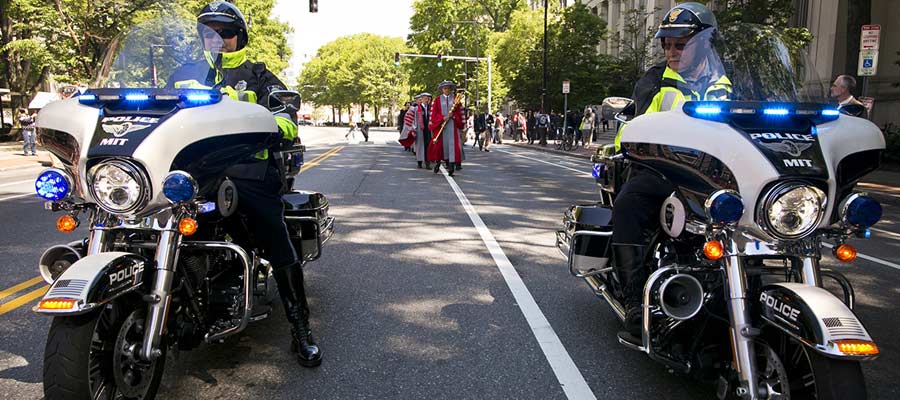 Due to the COVID-19 pandemic, we ask that you please visit the COVID-19 and Commencement 2020 plans page for the most up-to-date information. Thank you.
MIT parking locations
Limited on-campus parking will be available to guests attending festivities in May. While there is no cost to guests to park in MIT-owned lots or garages, space is limited. You may find that these spaces are already full by the time you arrive on campus and that you will need to park in a public lot. Members of the MIT community who drive to campus should review the Campus Community section for any changes that are in effect during Commencement time.
Parking locations will be listed on these pages in late May. Thank you.
Shuttles
Shuttle information will be available on these pages in late May. Please visit again at that time. Thank you.
Road closures, construction, and traffic
Please be aware of temporary road closures and limited access to Killian Court as the Academic Procession approaches on Commencement Day. More specific information will be available in late May.
Road construction, detours, and heavy traffic are typical in Boston and Cambridge year-round. Mitigate frustration if you can by leaving your car at home or at the hotel. See more about directions and parking in the MIT visitors pages.