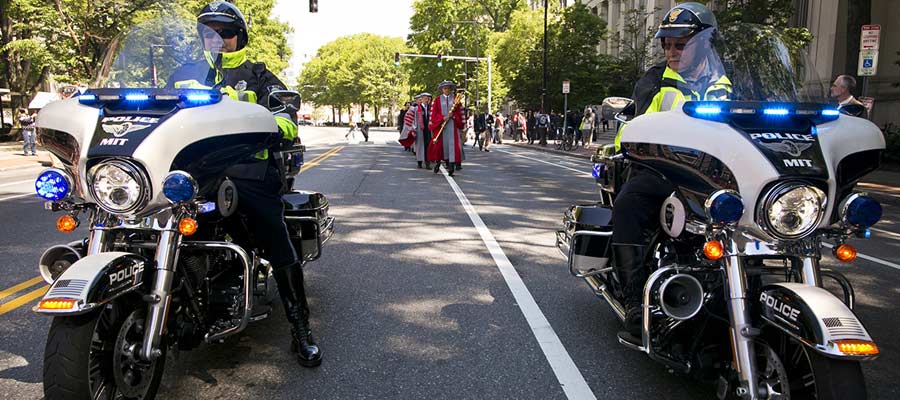 Parking at MIT
The Commencement 2024 ceremonies are scheduled for May 29–31. Information will continue to populate this site as details for the 2024 festivities are confirmed.
Please note: On-campus parking is extremely limited. We urge ceremony attendees to consider public parking options.
Guests may be dropped off at on-campus ceremony venues, including the entrance to Killian Court.
Please see the Visiting Cambridge page for information on alternative modes of transportation to MIT during Commencement.
Members of the MIT community who drive to campus should review the Campus Community section for any changes that are in effect during Commencement time.
Disabled parking
Limited parking is available to holders of state-issued disabled placards ONLY. If you do not have a state-issued permit, you may drop members of your party at the ceremony venue before proceeding to park at another location.
Shuttles
Information about campus shuttles running on May 29–31 will be posted in late May.