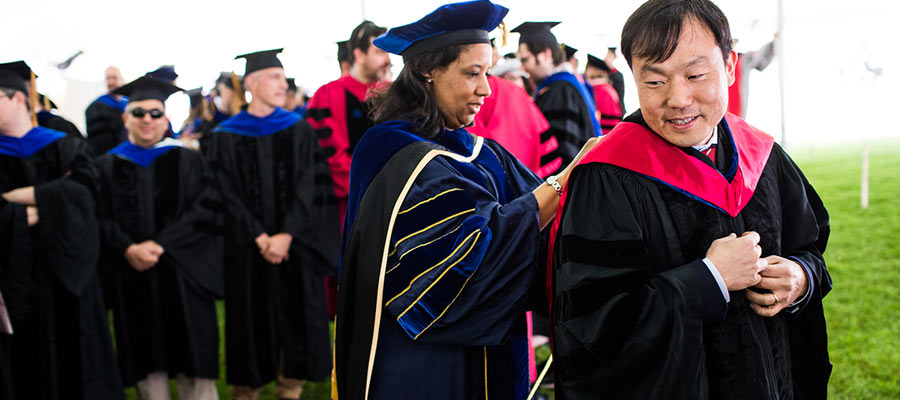 Commencement 2021 celebrations will take place online: details, including how and when to view the program, will populate the Class of 2021 page throughout the spring.
Regalia
There are some local-level, in-person gatherings being planned now by DLCs. Faculty who wish to have a cap and gown in hand may order keepsake regalia through Oak Hall. Purchases will be shipped directly to you. For keepsake orders, please allow two weeks for processing, plus shipping time. Note: There is no mechanism to rent regalia on campus this year.
Faculty who graduated from institutions other than MIT may be able to purchase regalia from Oak Hall (contact: Peg Mead.)
Tickets
There is no need for tickets or registration for Commencement 2021: the online program webcast is open and available to all.