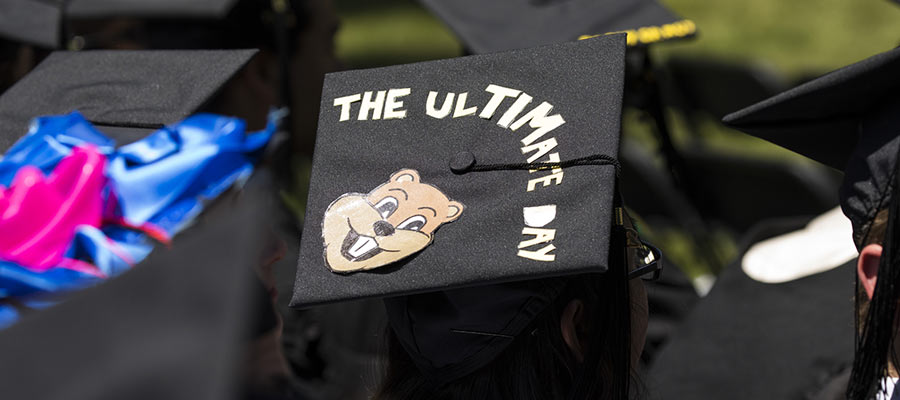 Due to the COVID-19 pandemic, we ask that you please visit the COVID-19 and Commencement 2020 plans page for the most up-to-date information. Thank you.
Commencement guests will find it helpful to visit the MIT visitor information website, where you will find maps and other essential information.
Hotel and transportation information specific to Commencement
May is a busy month in the Boston area, which means it is essential to make hotel and dinner reservations early. This is especially important if you will be traveling with a large number of family members.
If you are driving to Cambridge, you might find that the best thing is to leave your car parked at your hotel during your stay, rather than to try to drive to different events. Parking is very difficult to find and driving in town is more trouble than it is worth.
The MBTA Red Line can take you from Kendall Square into Boston or down to Harvard Square in just a few minutes. If you have several people with you, it makes sense to take a taxi or rideshare service. The address of the main MIT building, where the columns and big crosswalk are, is 77 Massachusetts Avenue. It helps to tell the company which side of the street you are standing on, east or west. The east side is the MIT building at 77 Mass. Ave; the west side traffic is heading across the river to Boston.
When you are leaving campus on Commencement Day, it is better to walk over to the taxi stand at the Marriott Hotel in Kendall Square, or to request a pickup at Main Street in Cambridge (in front of Legal Seafood), rather than on Massachusetts Avenue, because the traffic is so dense in the immediate area. Visitors should be aware that cabs from out of town are allowed to pick up passengers in Cambridge only if they have been called. If you are in Cambridge, it is not possible to flag down a Boston or Brookline cab, or vice versa.
Local taxi companies
Ambassador Brattle Cab (Cambridge)
Phone: 671-492-1100    
Checker Cab of Cambridge
Phone: 617-497-9000
Boston Cab
Phone: 617-536-5010 
Metro Cab (Boston)
Phone: 617-782-5500
Cambridge Cab Company
Phone: 617-942-5555 
Town Taxi (Boston)
Phone: 978-798-5972
Cambridge Taxi
Phone: 617-649-7000 
Yellow Cab (Cambridge)
Phone: 617-354-5559
Accessible taxis
We recommend calling the Cambridge area main referral line: 866-654-1003.
Other area companies include
Ambassador Cab 617-492-1100
Checker Cab of Cambridge 617-497-9000
Top/City Cab of Boston 617-536-5100
Town Taxi of Boston 617-536-5000
What else is happening?
Senior Week takes place in the days leading up to Commencement. Among the activities is Tech Night at the Pops, which is organized by the MIT Alumni Association. Transport is provided from campus to Symphony Hall in Boston.
Graduating students will be advised when tickets to Tech Night at the Pops are available for purchase.